This property was renovated by our sister company, Horizon Build in 2019 for a client who is based in London who had just bought this property in Bolton. Our property management took over immediately once the purchase had happened, collected keys from the estate agents and started ripping it out straight away. There was a garage which was converted to a lounge and to make better use of the small kitchen and dining room which was in the property, Horizon Build also took the wall out and made into an open plan kitchen diner. The rest of property was re-plastered and fully redecorated throughout.
Outside, artificial grass was used as it is very low maintenance and always looks good. It also means tenants do not need a garage or shed to store gardening equipment meaning the outside space can be much more open. If artificial grass is laid flat and fitted properly it is a good impact initially and will always look good. We also liaised with specialist contractors to remove some Japanese knot weed which is prevalent in the area in Bolton. This is slow process which requires significant expertise, so we still work with the specialist contractors now as we did during refurb to ensure the issue does not reappear.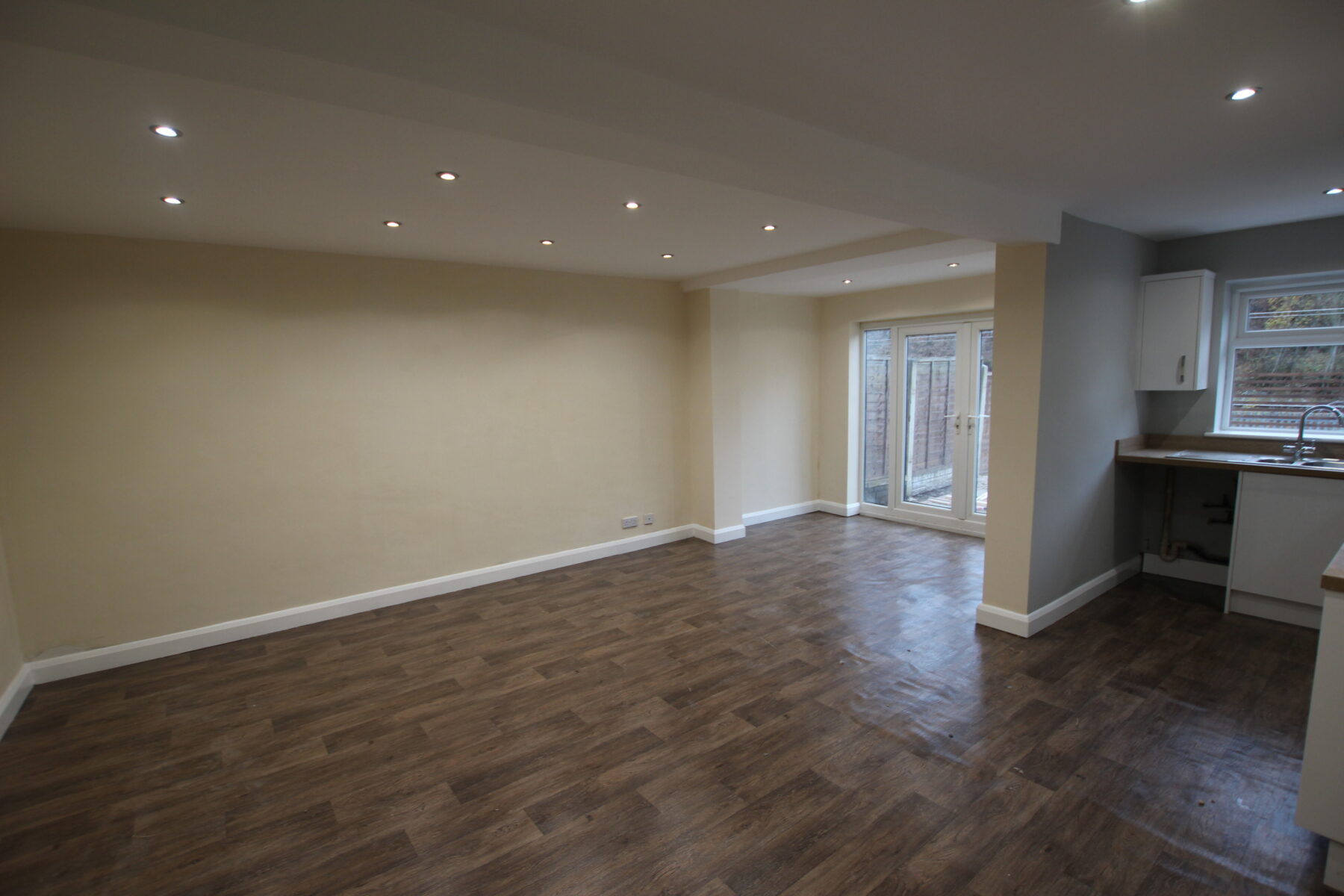 We are pleased to say that the tenants who moved in when the works were done in 2019 love the property so much, they have been in the property ever since.